Explore the Arctic (Virtually) Aboard the Fram 
In 1893, Norwegian explorer Fridtjof Nansen and his crew set sail for the Arctic in their wooden ship, the Fram. Their goal was to freeze the specially-designed ship into sea ice and drift along with the ice to the North Pole. Although they never did reach the North Pole, the 3-year Fram expedition contributed to new and exciting discoveries in oceanography and Arctic geography.
The 2019-2020 MOSAiC expedition is following in the footsteps of the Fram. Researchers will spend a year on a ship frozen in sea ice drifting across the Arctic in order to study the Arctic climate system over a full seasonal cycle. 
You can tour the Fram and learn more about the 1893-1896 Arctic expedition virtually!
Link to virtual Fram Google Expedition
How to Use this Virtual Expedition
Click and drag to move around the current scene or click the arrows at the bottom to check out other scenes. Within each scene you'll see white circles with a picture symbol inside. Click on these to learn more about various aspects of the expedition. This expedition is also available as a virtual reality experience using Google Cardboard glasses (or similar virtual reality viewers) and the Google Expeditions app. Download the app on your smartphone and search for "Explore the Arctic Aboard the Fram." Students can view the Expedition on their own or be teacher-guided. Instructions on how to facilitate a teacher-guided Google Expedition can be found here. We'd like to thank the Fram museum and photographer/videographer extraordinaire Amy Richman for the 360-degree images that you can explore in this Google Expedition. 
Fram Expedition Scavenger Hunt
Tour each scene in the "Explore the Arctic Aboard the Fram" Google Expedition answering the following questions below as you go:
Identify and describe times when the members of the crew displayed the following human characteristics: persistence, logic, reasoning, imagination, creativity, precision.
Describe the Fram's unique structures and their respective functions.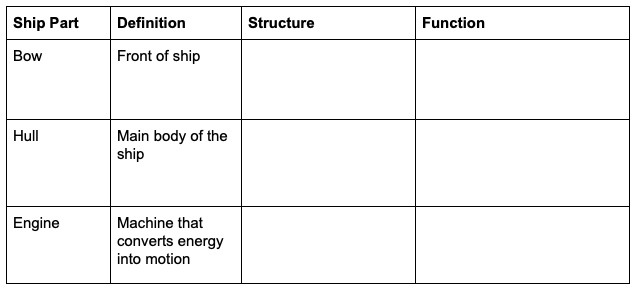 How did the crew occupy their time and keep their spirits up while aboard the Fram?