Gallery: Life on an Arctic Icebreaker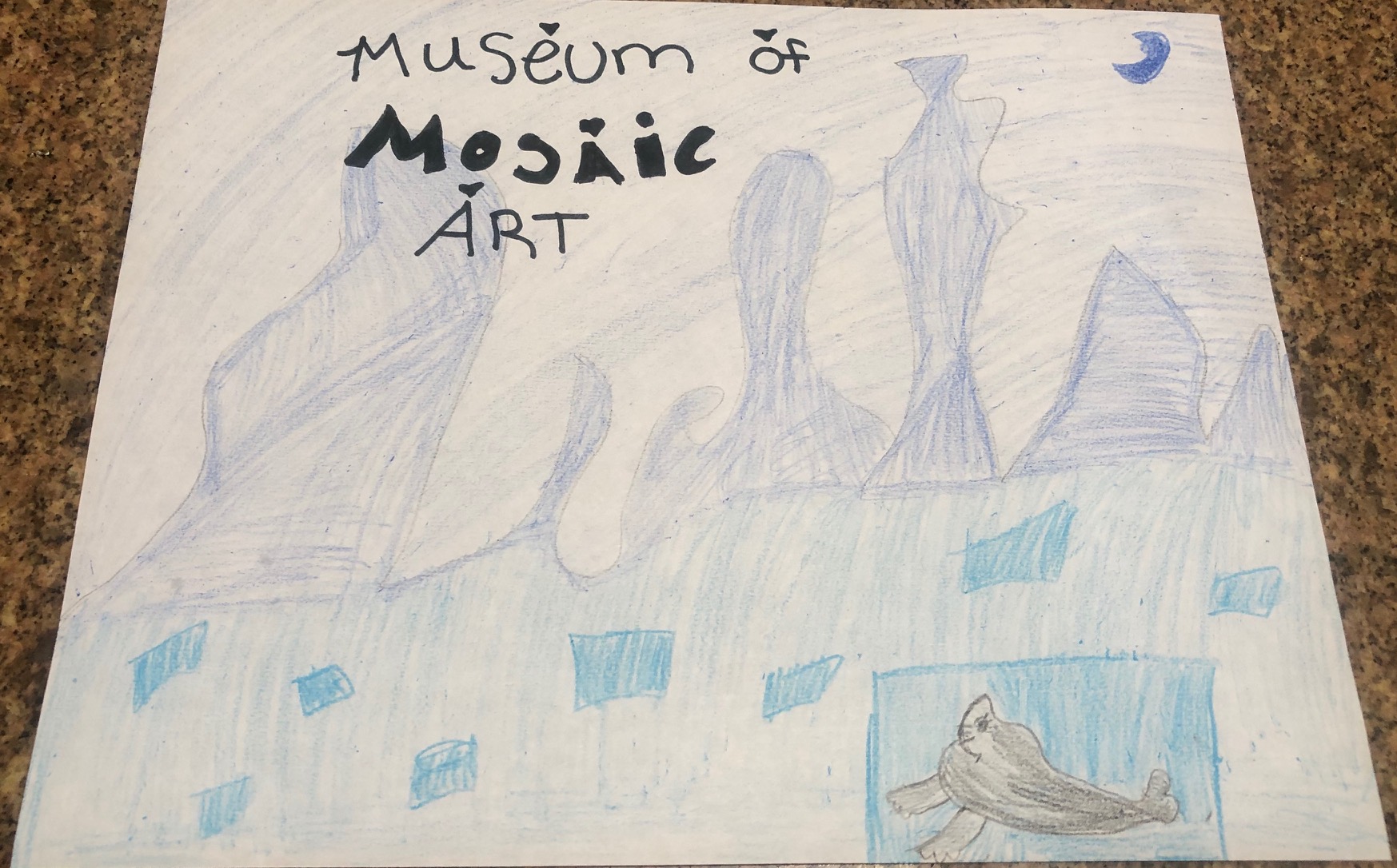 Artist: Payten, 12, Desert Ridge Middle School
Title: N/A
My artwork is showing a seal on an ice breaker and then a bunch of icebergs around it.
 
---

Artist: Eben, 11, from Truro
Title: Polar Bear Guard
I made a drawing of Trude Hohle because I wanted to draw a polar bear guard. There was a picture of her in the BBC slide show, so I drew her. Then I felt like there was something missing, so I added a background with details like two polar bears, Polarstern, and a little camp where someone was ice fishing. I also included a snowmobile trail. I hope that the crew at Mosaic enjoys my drawing.